There's something magical about New Year's Eve (known as "Silvester") in Germany. As a young adult in the U.S., I had never cherished this holiday the way I do now – New Year's Eve celebrations always fell somewhere on a spectrum between a soulless binge-drinking night on one extreme and the butt of self-loathing jokes on the other: me, alone on a couch with my two cats and a faded blanket. But the German interpretation of this annual tradition has changed my mind about the holiday...
First and foremost: Raclette, the Swiss-German equivalent of Chinese hotpot. Encircled by bowls carrying raw (in our case vegetarian) delights, we grill and assemble impromptu small plates ("Pfännchen") covered in melted Raclette cheese and accompanied by delicate white wine. The grill apparatus is clunky and inefficient, but it reinforces the lazy pace of the night – the whole grilling process takes us 2 to 3 hours on average – thus easing any indigestion caused later on by the greasy cheese! By the end of the night we are blissfully tipsy, our bellies overflowing from our jeans.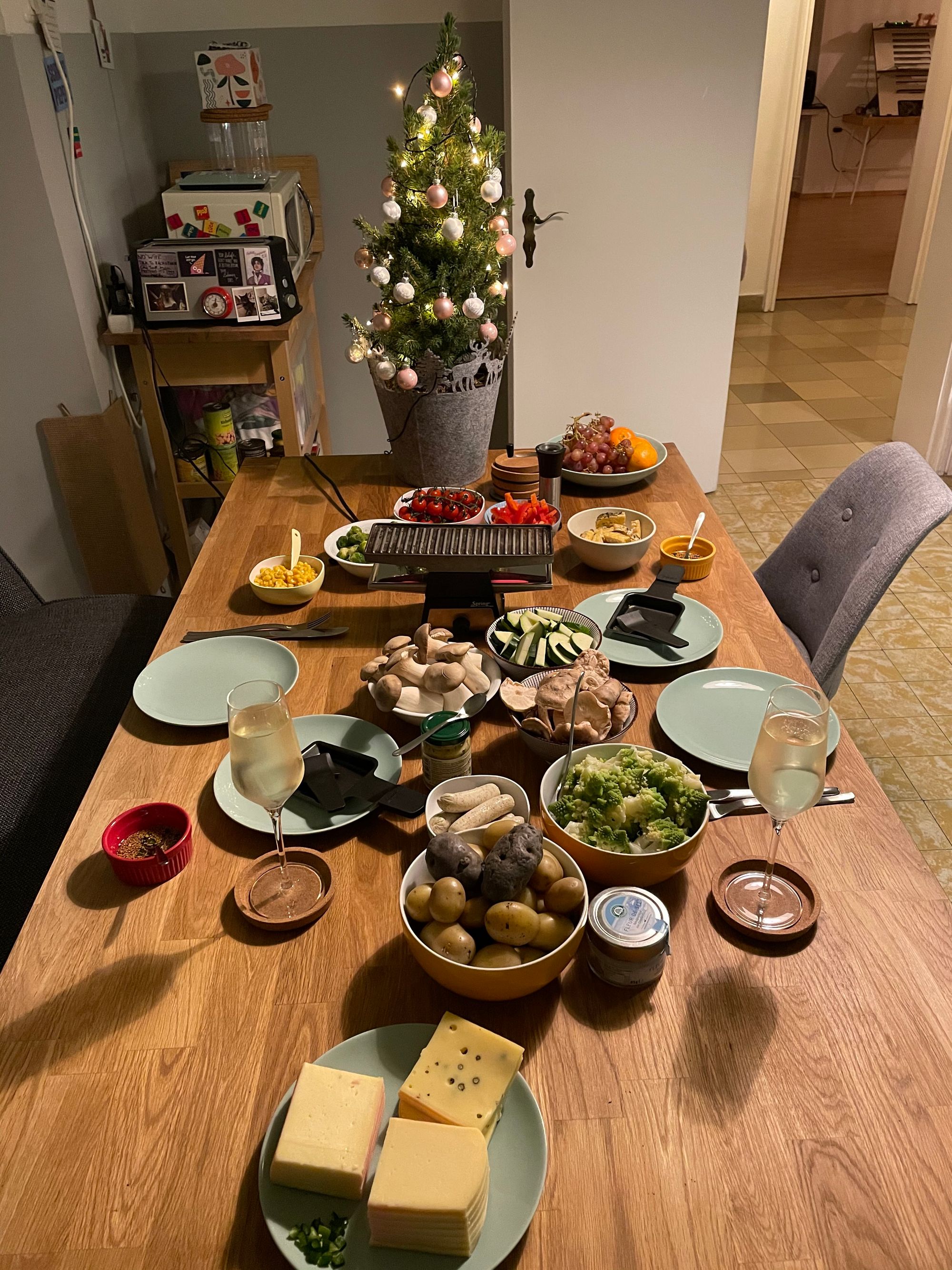 Second: Bleigiessen! What genius invented this occult game of melting tin shapes with a candle and tossing them into water as a way of divination? It's the perfect sport for any fan of cloud-gazing: the resulting shapes are dreamy and strange, and it's fun to argue over what they resemble. This year we ended up with a whale, an onion, a squid and a dinosaur, which we dutifully looked up on www.bleigiessen.de in order to learn our corresponding fortunes. (These fortunes are about as sophisticated as what you would get alongside cheap Chinese takeout, but the process is the reward…)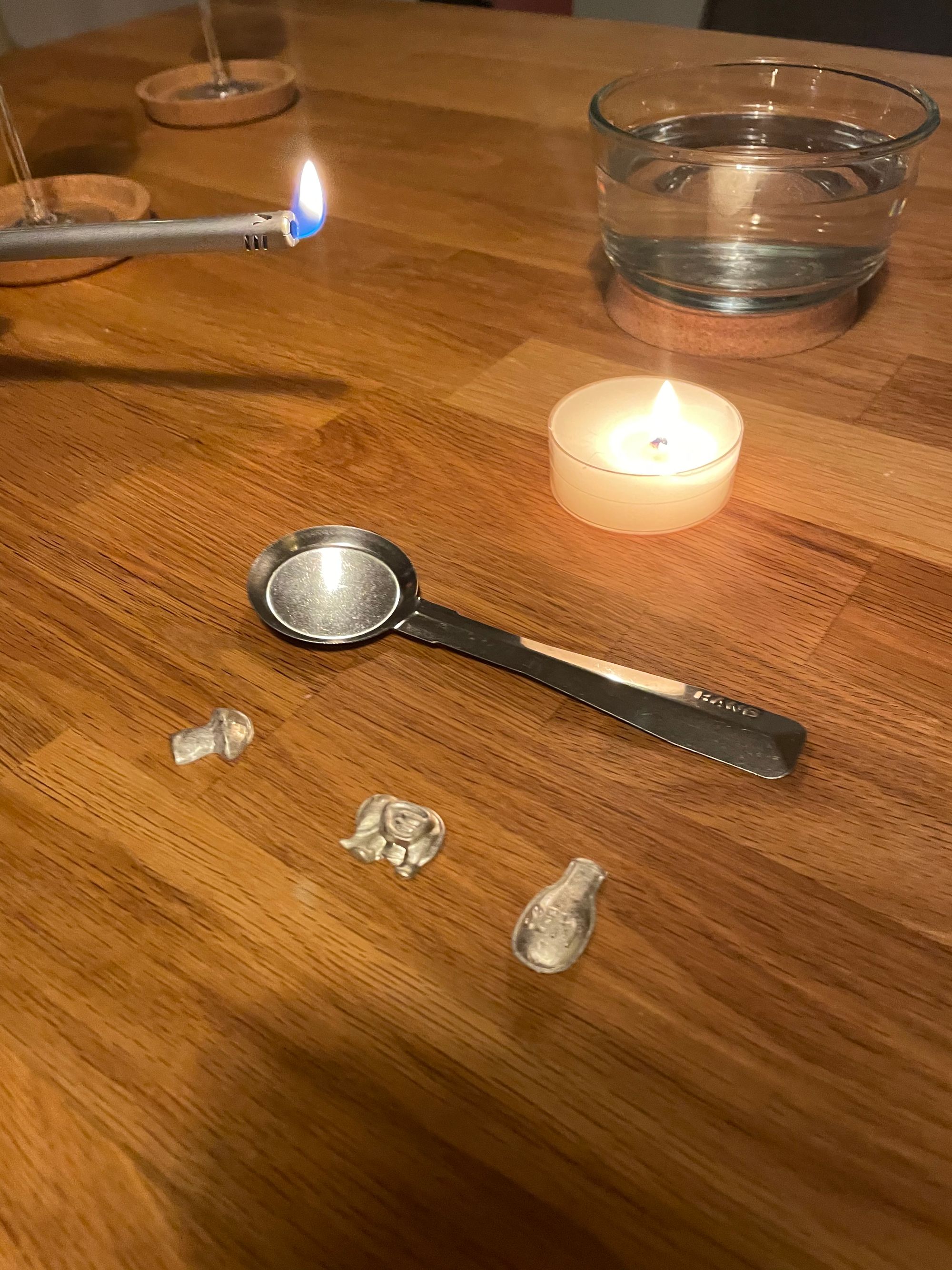 Third: sloppy fireworks. I have never witnessed professional German fireworks, only the amateur attempts of teenagers on Silvester. They are hilariously disorderly (German parents, oddly, seem to tolerate this mayhem). This year was different, and quieter – fireworks were officially banned for the 2nd year in a row due to COVID – but a handful of determined pranksters still got their hands on some contraband and set off rockets in the parking lot next to our apartment. More thrilling this way! The startling "pop", the stink of gas, the bright-but-underwhelming spark of colors that burst across the sky – somehow it all feels more authentic when carried out by a drunken teen.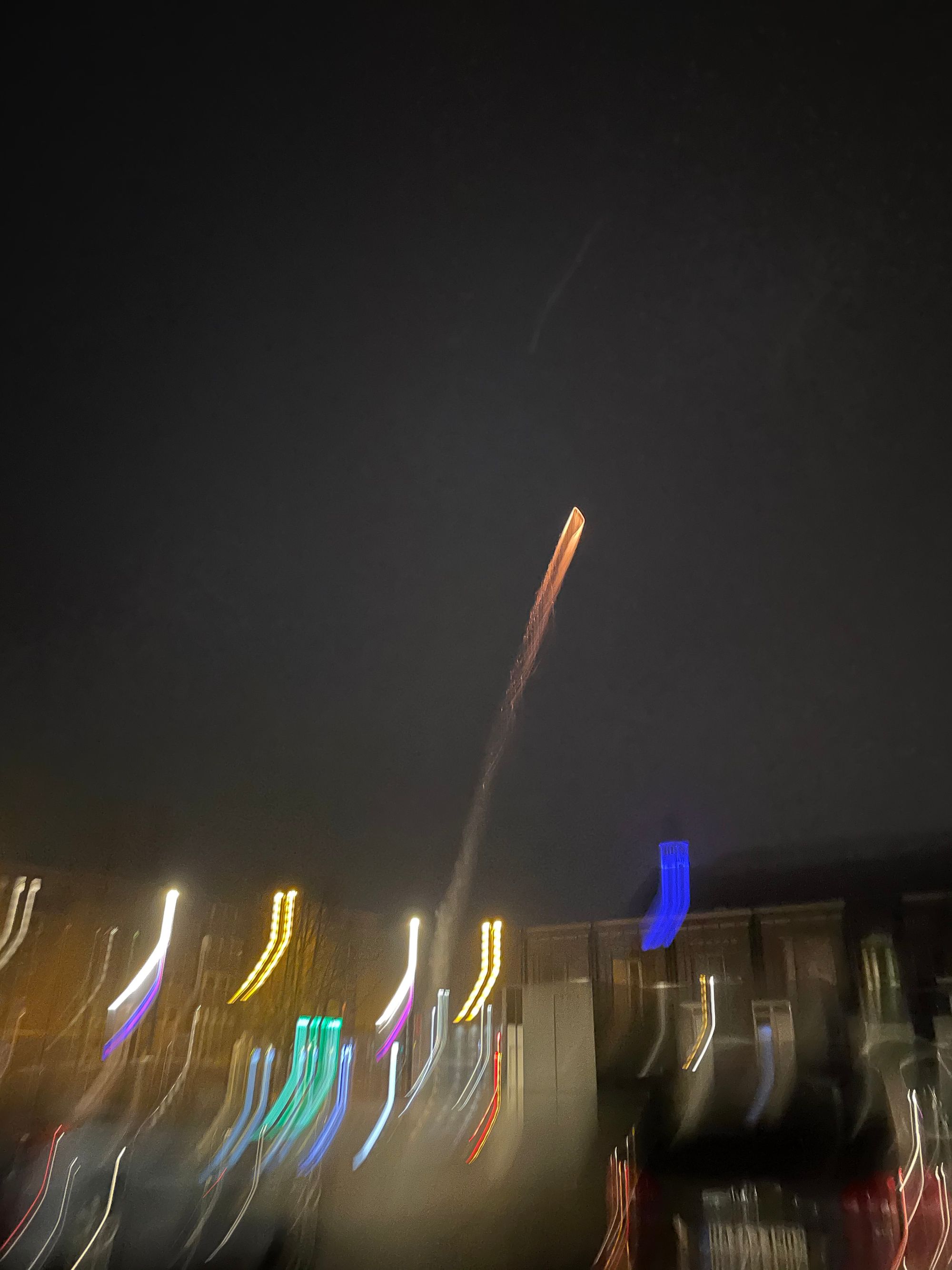 Lastly: up until the final minutes of Silvester, you'll often hear people wishing each other "einen Guten Rutsch" or a "good slide". Whereas in American culture the new year connotes big changes or an opportunity for self-improvement, wishing someone a "good slide" rather emphasizes the transition itself, and a hope for minimal disruption. And perhaps this subtle yet noticeable difference in attitude explains why I never much enjoyed New Year's Eve before now: there was too much at stake when I was in the U.S., too much of an expectation to live up to. As a result, New Year's Eve was always either overdone or underwhelming, but never truly enjoyable. Here, in Germany, the pressure's off: all you have to do is enjoy the slide!